About
With an equal commitment to both contemporary fashion and sustainability, Miss Gertrude is pioneering a movement towards a more conscious beauty landscape. Home to a select repertoire of stylists and technicians, impeccably trained to an international standard, the salon team are not only some of the most experienced stylists in the business, but pride themselves on continually honing their skills and knowledge of new trends and products.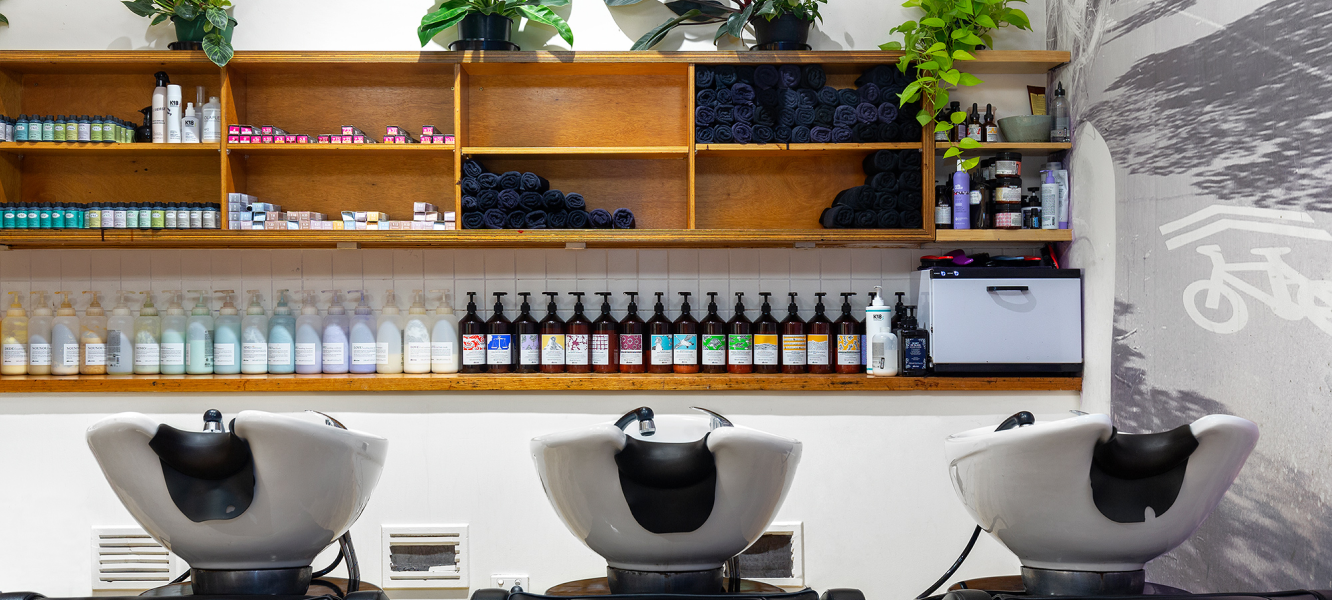 Our Team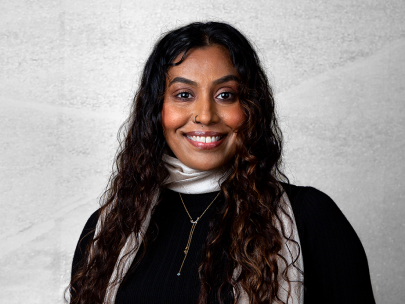 As our salon owner and director, Nuwee has thirteen years of top-tier industry experience. Her vision throughout this period has always remained the same: providing clients with a personable and exciting salon experience which holds a deep enjoyment for anyone that walks through the door. Nuwee is committed to ensuring that Miss Gertrude remains a step above a regular salon, and that each and every client leaves their service with a smile. As a stylist, Nuwee is renowned for her elegant colour work and glamorous styling. Nuwee specialises in long, flowing balayages and glowing blondes, as well as those often-tricky colour corrections.
Manager and principal stylist Katie hails from Leeds, Northern England. Over the last thirteen years she has been refining her skills in top salons in the U.K and Sydney. Katie loves working with curly hair and natural texture, creating subtle soft blondes, rich brunettes and multi-dimensional tones to enhance her client's natural colour. Katie works tirelessly to create a salon experience that is considered, contemporary and welcoming.
Principal stylist Jens has been working as a hairdresser for more than 30 years. He began his career in Germany, where he trained with Vidal Sassoon. Since then he has worked all over the world, honing his expertise. His particular talents lie in colour work, and he absolutely loves working with curly hair. Jens is also our resident perm expert – contact reception if you'd like to book in a consultation.
Emerging stylist Amy is a fan of subtle colour work. She has a natural talent for her craft and a love for creating beautiful balayage and blondes with soft, natural tones. Amy is focused and dedicated to learning as much as she can about hair. With her strong attention to detail, Amy's work is seamless.
Senior stylist and cutting specialist Fiona is a fan of all kinds of styles, and her strength lies in her versatility. Preferring not to stick to any one area, Fiona likes her clients to come in with their own ideas so she can help their hair harmonise with their signature style.
Shannon has come to us from Aotearoa. She is all about creating hair as unique as you are, from short cuts and curls to finding your journey through to blonde. Shannon loves every aspect of hairdressing and has all the tips and tricks for keeping your hair salon-fresh all year round.
Max began their journey on the salon floor in 2021, quickly making waves in the industry. They have an unparalleled love for colour, effortlessly blending soft foils and creating vibrant fashion shades. Max's signature 90s layers and iconic blowouts reflect their creative flair. Born in Ireland, they now call southern Melbourne their home.
Shaan is one of our second-year apprentices, focussing on colour application and blow-waves. Shaan is always a friendly face around the salon and loves working to make clients feel as happy as possible at Miss Gertrude.
Abbey is one of our second-year apprentices, and is a whizz with blowwaves and braiding. She's currently working on her colour application with tints and foils as a focus. She loves working with the variety of clientele that comes through the salon doors and building personal connections with clients.
Alicia is our first-year apprentice, with a passion for beautiful bouncy blow-waves. She has been advancing quickly by working diligently and efficiently within our team, and is a wonderful addition to Miss Gertrude.
Erica moved to Australia almost four years ago from the United States and started working with Miss Gertrude in 2022 as part of our reception team. She fit right in with the Miss G family and has been a wonderful addition.
Tegan is part of our friendly reception team. They moved to Melbourne from Aotearoa in 2015 and started working at Miss Gertrude while completing their creative writing degree – since then they have become a firm part of the family.